UNDERSTANDING MVP THROUGH SUCCESSFULLY STARTUP STORIES
04/01/2017
10:30 am – 12:00 pm | Jan 14th 2017
CFVG building, 91 3/2 St., Dis. 10

What is your strategy to build a new product?
Are you waiting to have the best product and know perfectly your customers? or Do you tease your customers first and provide them with product constantly evolving?
Your keep hearing about Minimum Viable Product (MVP) but do you know how to apply it to your product development process?
At our conference, 2 successful entrepreneurs will share with you their experiences and tips in building their product using MVP model. You will explore the strategies to build/ launch your product at the cheapest and safest cost.
Speakers:

Mr. Benoit Barrier is a serial entrepreneur He is a founder of Atemis Business Cloud, created in 1998. It is a business management solution which have presented in 10 countries.  From its beginning, the company was auto-financed, then follow the MVP logic. He also launched several mobile Apps start-ups, which follow the same development process. Mr. Benoit will speak about the Customer Centric Logic, replying to the needs of the customers, providing added values, which finance a company over years. This is the most demanding way and the more sustainable for any entrepreneur.

Ms. Tran Thien Tra is a founder of Ariska Social Enterprise, based in Singapore and Vietnam. Since its established in 2014, Ariska has followed lean start-up model and MVP logic. Ms. Tra had launching and branding for TeaRose hand-made soap. This year, she's successfully sold the franchise of TeaRose to a company in Norway for EU market. She will speak about Community Growth, how to build up the community, test your business model and adjust your business, do branding, and find partners for fast moving. It's working efficiently for sustainable development. 
Conference bonus: Entrepreneurship showcase, from 8:30 am – 12:00 pm - this is an opportunity for your product experience and to network with representatives from more than 10 enterprises.
Join our conference to move your dream forward! 
Company will join our Entrepreneurship showcase:
1. Maison Chance:
Maison Chance is a springboard for orphans, street children, disadvantaged people and the physically handicapped in Vietnam. The mix of able-bodied and handicapped people, of adults and children living together in a family setting is a unique characteristic of Maison Chance. We provide housing, health care, education and vocational training, and a place where the under-privileged children and the disabled can study and work. It also offers them the means to facilitate their rehabilitation and their reinsertion into social life. At Maison Chance, the saying "Give A Man A Fish, Feed Him for A Day. Teach A Man to Fish, Feed Him for A Lifetime" is practiced every day. 
Maison Chance currently has several on-going projects at the following locations: Maison Chance Shelter, Take Wing Center,Village Chance and Dak Nong.
2. LP4Y
LP4Y: a single and innovative pedagogy
 Our mission: assisting in the social and professional integration of disadvantaged Youth. Since its inception in 2009, LP4Y has developed and replicated successfully a pedagogy based on experiential learning and entrepreneurship: the "Professional Training for Entrepreneurs"(PTE). Throughout the PTE, the Young Adults receive a weekly allowance, "Life Project Money," which is above the poverty threshold but under the national minimum wages so as not to discourage them from seeking work. Once they graduate from the PTE, these Young Adults are able to fulfill their Life Project Plan: joining a company or creating their own small business.
3. Thuan Thien Tam Co.
Thuan Thien Tam provides sustainable home-health-care products, a non-medicine treatment solution, no side-effects and base on Traditional Aroma Therapy and Aqua therapy. These products are creatively developed from traditional treatments in order to reveal an essential value of Nature to consumers, as well as providing them a safe and comfortable life
4. Mekong+
Mekong+, (merger of Mekong Quilts & Creations) is a social enterprise project of parent NGO, Mekong Plus. The key objective is to create sustainable employment for under-privileged women in remote and rural provinces of Vietnam and Cambodia.
 Founded in 2001, Mekong Quilts started with 35 women, trained to produce high quality handcrafted cushions and quilts. Following on from the success of Mekong Quilts, Mekong Creations was set up in 2010 to specialize in unique locally produced household and gift items. We use fully sustainable raw materials such as papier-mache, bamboo, water hyacinth, cotton. Mekong+ also produces items designed by luxury French brand Terre d'Oc
5. Apollo English Junior 
Apollo Vietnam, founded in 1995, is the first fully foreign owned English language training company in Vietnam. We are proud to be an affiliate of International House – a well established and trusted name in English teaching. As per our slogan "Where the best become better", Apollo continues to strive to maintain ourselves as the top class English teaching organisation in Vietnam.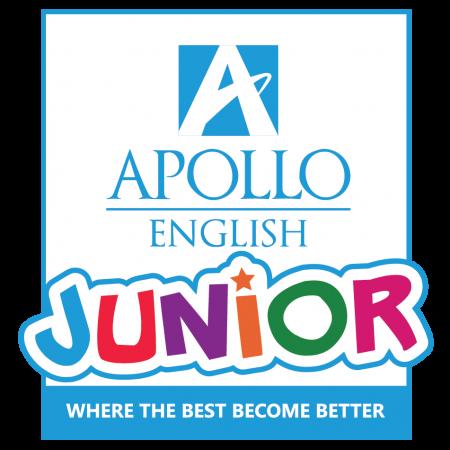 Join this event