MMSS11's 2-year journey at CFVG
10/07/2018
The sharing of Ms. Pham Thi Hong Hanh, representative of MMSS 11 on their unforgettable Graduation Ceremony on July 9th 2018
The Master's degree has been a dream to many people, especially working professionals. To me, it's a dream that I can only fulfil at the age of 36 after making sure my daughter and son was independent enough to take care of themselves during Mom's absence. For the rest of us, it would be a dream we all lived through difficult times to realize it. And today we stand here, awakened and inspired only to dream bigger.
It's been a whirlwind of 2 years as a master student. It feels like yesterday as we took the most important decision of our life - the choice of CFVG to pursue higher education. Today we're far more prepared, better informed, and have built the enriched knowledge that is expected to come. The past year, I have transformed personally and professionally and I believe this also relates to you. Without doubt, CFVG's MMSS program plays an instrumental role in this process.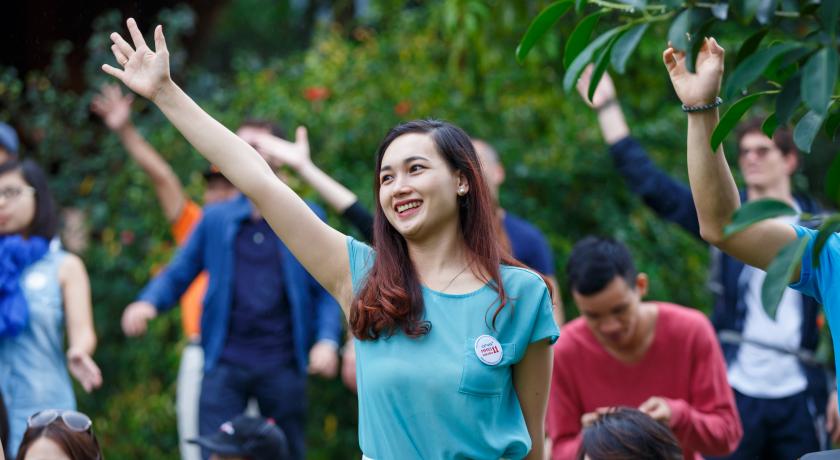 From the CFVG Integration day to finally being here in the master graduation ceremony, there's been a lot that I've experienced. I'm sure it's the same to you.
Let's take time to reflect. Our 1st term started off with struggling to figure out how to digest an incredibly large amount of knowledge within 4 consecutive hours after work, nearly every day, and producing a quick group presentation for the 1st grade assessment then prepare for international standard exams. It's hard to imagine how we could survive then. But together, by the strength of team spirits, by the great support of the teachers, we've gradually got used to it, and risen over the challenge of balancing between personal life, work and study. There were obviously obstacles and hardship on the way, but that's how a meaningful journey looks like.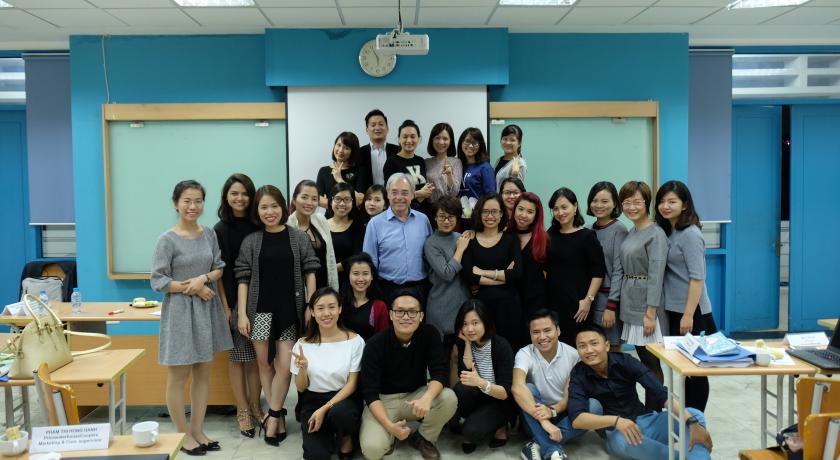 Within the past 2 years, CFVG has truly been our second home. Every little encounters and experiences gained here has been enriching and will remain within my memories for life long. Be it an exciting orientation day, a memorable study trip to Paris, devoted French and German teachers and amazing friends.
Truth be told, the most valuable asset CFVG brings to us is a strong sense of alumni community and life-long friendship. Your friends will be with you through it all. MMSS11 have been very close since we started joining the course in 2016. We've helped each other through headaches, been to each other's weddings, and rocked each other's new babies. We've worked with each other in projects, helped others to get jobs, and rocked together in our own parties. And now our children are creating a 2nd generation of friendship as we look at them playing together. Most important of all, we've realized we are the most attractive class, ever, of the MMSS program, with all the graceful beauty and talents.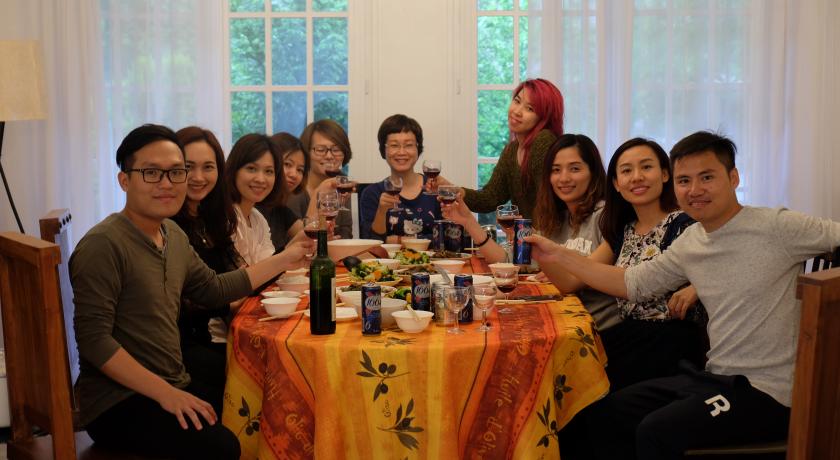 CFVG has been facilitating a strong network that enables students and alumni alike, to learn from and help each other. We started off at CFVG as friends, then partners at work, some have become husband and wife.
Just as your friends, here you've met with kind-hearted international class trainers and academics that shaped part of you as today. I'd like to take this opportunity to reinforce the value that CFVG embodies "European excellence in management education".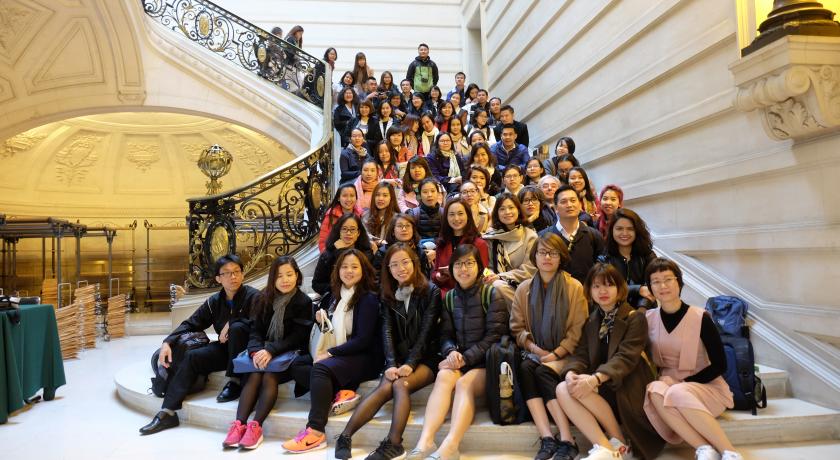 For all these great things in the world, let's say thanks to those who sat there smiling happily for us.
Thank you so much Prof. Helfer and Prof. Nathalie for your enlightening lectures, role-modelling, continuous guidance and support for our Master study and research.
We would also like to extend our warmest thanks to Dr. Nguyen Chan and all the lecturers of 13modules, who equipped us with holistic knowledge in relation to marketing, sales services through a variety of specific subjects so that we could have the confidence to rise from zero to hero in the eyes of our colleagues, family and friends.
Our heartfelt thanks to CVFG faculty members, for all your help, initially with our entrance applications to your constant care and responsiveness to our thoughts throughout the course 
Pham Thi Hong Hanh - MMSS11
Marketing Manager
Indochina Capital Corporation